Mumbai's newest roof top bar
As part of Veritas Events we are always scoping to find the latest trendy venues for our corporate events. This week we have discovered the Four Seasons Mumbai's newest rooftop bar Aer. Marvel at the panoramic city and sea views and the endless ceiling of sky and stars at Aer, Four Seasons Hotel Mumbai's rooftop bar. Covering the entire roof of Four Seasons Hotel Mumbai, this 34th-floor open-air lounge creates an atmosphere of chic relaxation high above the bustling streets of Worli and perfect for your next corporate cocktail event or exclusive after party venue. Four Seasons are guaranteed to provide the luxury service they are known for, providing catering packages to suit all your events.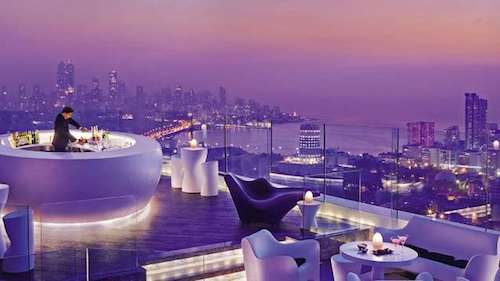 If you are planning acorporate event orconference contact Kieran Kennedy of Veritas Events on kieran.kennedy@veritas.com.au.
Date posted: 2015-02-09 | posted by: veritase
Tweet