The Fullerton Hotel, Singapore
The Fullerton is one of Singapore's grandest hotels. This historic building was assembled in 1928, and has remained one of Singapore's classic landmarks since its construction. Located along the Singapore River in the heart of the financial and arts district, The Fullerton offers its guests close proximity to Singapore's top entertainment venues.
This hotel is perfect for corporate events spanning across a number or days, as your delegates can experience all that The Fullerton and Singapore have to offer. The Fullerton features nine uniquely designed rooms for meetings and seminars, as well as lavish ballrooms and the East Garden for cocktail parties and banquets.
For your next gala event or conference in Singapore, contact Kieran Kennedy at kieran.kennedy@veritas.com.au.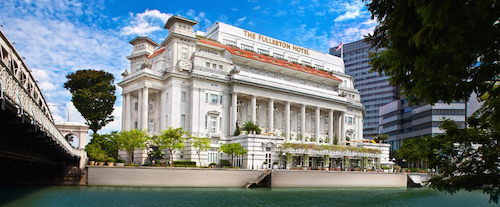 Date posted: 2015-02-09 | posted by: veritase
Tweet