Build your next event around an Oasis in the heart of Australia
With a seemingly ironic name, 'Sails', a hotel in dry Uluru, provides your delegates with an oasis in a desolate part of our precious Australia – a place rich in Australian culture and perfect for your next event. Opportunities for team building activities not only include the famous 'Ayers Rock' but also views from the sky in planes or helicopters and tours throughout the countryside, just to name a few. Take your group out for a gala dinner under the stars and discover the heart of Australia.
Uluru truly is the perfect location for your next event allowing your team to step out of the office and into natural Australia with a dynamic array of activities and experiences to keep everyone talking about your event for months after. The event managers of Veritas can create this unique experience for you. Contact Kieran at
kieran.kennedy@veritas.com.au
.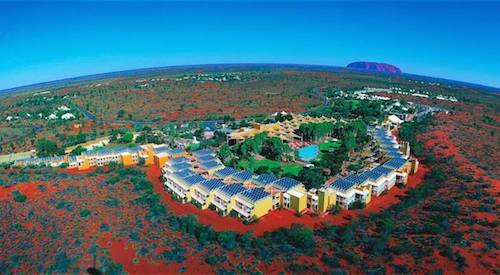 Date posted: 2015-01-21 | posted by: veritase
Tweet