The Cut Bar & Grill, Sydney
Looking for a venue that can offer both a delicious meal and a stylish conference room for your next special event? The Cut Bar & Grill, located at The Rocks is the perfect venue for your Sydney events.
The Cut Bar & Grill is a luxurious venue that can conveniently offer you both a gourmet meal and a private room for your corporate event. The function room can accommodate up to 70 seated or 120 standing and is located above the main dining room. The Cut Bar & Grill offers lunch from Monday to Friday and dinner all throughout the week.
If you need help with event production, audio visual, guest speakers, gala dinners, conferences, corporate functions, or sales seminars, let Veritas manage your event and we'll take the pain and add the gain. If you are planning a corporate event contact Kieran Kennedy of Veritas on 0402 245 010 or kieran.kennedy@veritas.com.au.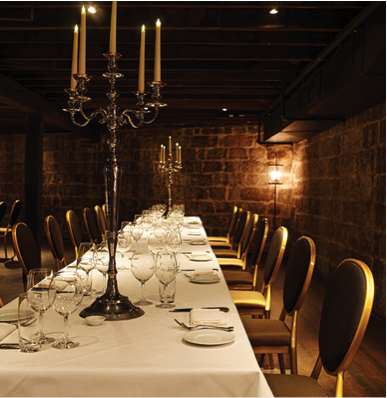 Date posted: 2014-06-23 | posted by: veritase
Tweet